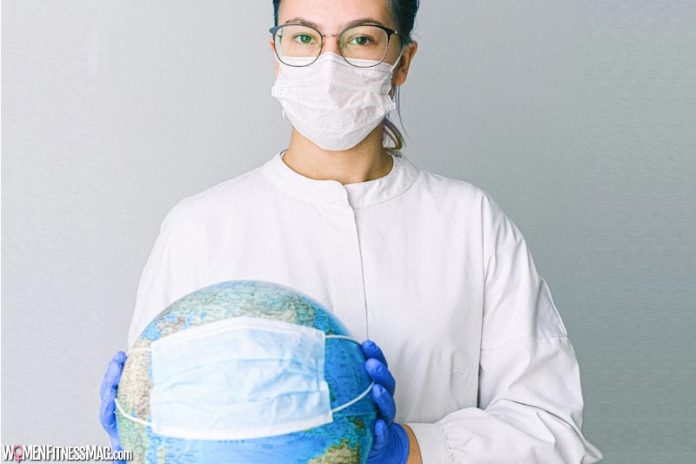 Everything You Need to Know About Corona Kavach Health Insurance Policy : Amidst the massive spread of COVID-19 in India, taking a health insurance policy has never been more important.
In order to address these issues and make insurance policies cheaper during the time of crisis, the Insurance Regulatory And Development Authority of India has extended a standard COVID-center product reckoned as Corona Kavach Health Insurance plan. The product is available from July 10th, 2020. In this article, we are shedding light at all the information that you need to know about this Corona-centric product
Corona Kavach
This standard policy aims at covering the costs related to the treatment of co-morbid conditions that also include treatment of pre-existing health ailments along with COVID-19. People between the age of 18 and 65 can buy Corona Kavach health insurance policy. Moreover, parents of the insured person would also be covered under this health insurance product. Minimum sum insured in this product is Rs. 50,000 whereas the maximum sum stands at Rs. 5,00,000.
Coverage Under this Product
The basic Corona Kavach Policy will provide coverage hospitalization expenses after you have been diagnosed with COVID-19. Moreover, there is an optional cover wherein you receive a specific sum daily on a benefits basis.
This health insurance policy only covers the co-morbid conditions that are triggered by COVID-19 during hospitalization. The policy also provides coverage for pre-hospitalization expenses for 15 days, whereas post-hospitalization expenses are covered for 30 days.
Coverage for Expenses in Home Care Treatment
This health insurance policy covers the expenses incurred by the insured on acquiring treatment at his or her home after testing positive for COVID-19. The coverage is valid up to 14 days per incident during which the medical treatment prescribed by the doctor is taken at home. Moreover, this policy covers ambulance charges up to Rs 2000 per hospitalization.
Eligibility of the Corona Kavach Policy
The basic eligibility of the policy is between the age of 18 and 65 years. It can be acquired for self, parents, partner, parents-in-law, and children up to 25 years of age.
Term of the Policy
The policy term is available for multiple periods, including three and half months, six and a half months, and nine and a half months. This period includes the waiting period as well. The waiting period of this health insurance policy is 15 days prior to it coming into full effect.
The Premium of the Policy
There will be a single payment mode of premium. Additionally, in Corona Kavach health insurance policy the facilities that the government, as designed as a hospital for the treatment of the pandemic disease, shall be deemed as a hospital.
Conclusion
Corona Kavach policy is aimed at addressing the standard health insurance needs of the public during this challenging time. As of now, this policy is available at 30 general as well as health insurance providers.
Before purchasing the policy, make sure you read through the fine print properly. Additionally, ensure to compare the offering for different insurers prior to making a decision.
Related Videos about Everything You Need to Know About Corona Kavach Health Insurance Policy :