Being a mother is hard work. On top of going through a pregnancy and taking care of a child, there is not much knowledge out there about the resources you can use to make things go as smoothly as possible. After the birth of her son, Chelsea Allison decided enough was enough. As a marketing and communications specialist, she knew that she needed to create a space and directory for moms to have support throughout their own motherhoods. She created Motherfigure, a community-driven provider directory, and its magazine. Motherfigure is a space for experts to share evidence-based information, for mothers to tell their stories, and to provide meaningful impact and conversation.
We spoke to Chelsea about the creation of Motherfigure, her life during the pandemic, and what she hopes will change after the pandemic. Keep reading for more!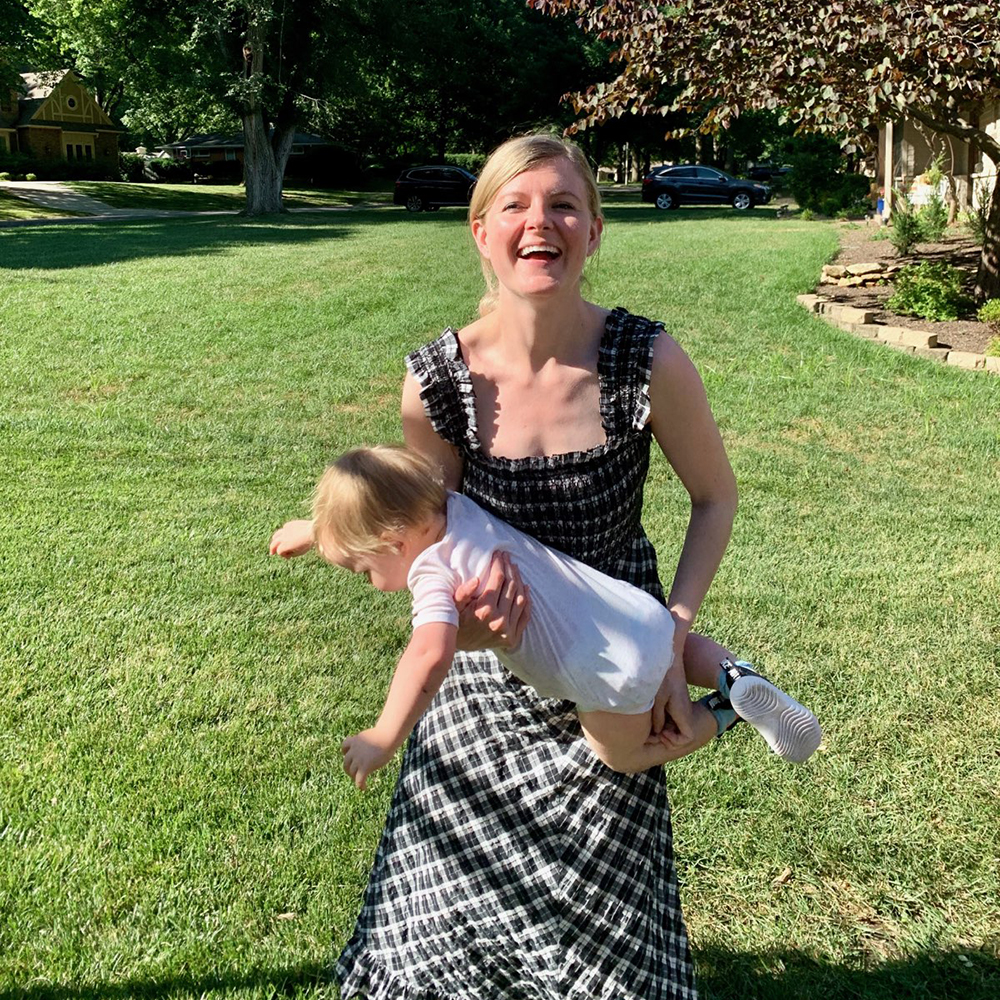 Motherfigure Is A Revolutionary Platform For Women Everywhere
1) How did Motherfigure come to life?
I was inspired to found Motherfigure after the birth of my son, which changed my life. At that time, I needed support throughout my pregnancy, birth, and postpartum, but it was hard to find — and that was without a pandemic to worry about too. I founded Motherfigure because I believe that every mother deserves to be empowered on this journey. We all need support, and that that should be easier to access.
As we've been living through this pandemic, especially as we hear about just how much COVID is impacting this transformative journey, in some ways, our mission feels more essential than ever. Even in ordinary times, pregnancy and postpartum is full of uncertainty and stress, but COVID-19 only exacerbates things. Our hope at Motherfigure is to offer insight, community, and access to care during this vulnerable period. We're in this together.
2) What were you doing prior to Motherfigure?
I was previously the Head of Marketing and Communications at Plaid, a financial technology company focused on democratizing access to the financial system. Once upon a time I also worked in Features at Vogue, and I started my career in investment banking.
3) Why do you like using the platform?
At the end of the day, we're empowering moms and helping new parents feel less alone. We're enabling moms to process their birth experiences and find community through storytelling; dispelling the notion that there's one "right" way to parent; and connecting moms with providers.
I'm just so happy whenever we get feedback from how we've helped make the info more accessible — some parents have told me that they'd never thought about their birth location before finding our data; others have actually been able to finally get the help they need by finding mental health providers who specialize in perinatal mood and anxiety disorders; and so many have said they felt better equipped to meet — or let go of — their personal lactation goals with the help of a lactation consultant.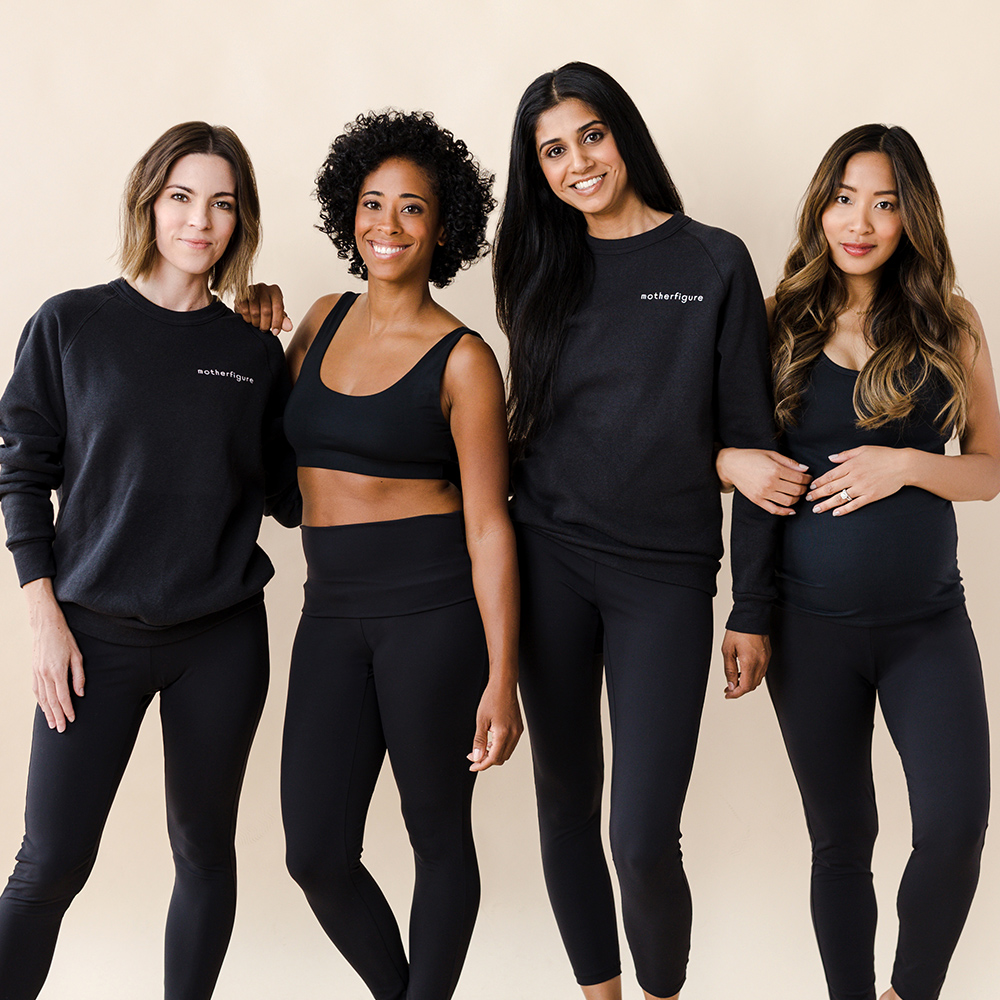 4) Walk us through Motherfigure.
Motherfigure is a maternal wellness startup focused on supporting the motherhood journey by lowering the barriers to support. We offer a national, community-driven maternal wellness provider directory (the Motherlode); a magazine, The Mothership, where experts share evidence-based info and moms share their stories; and we also offer products like nursing pads and maternity activewear that provide meaningful improvements on existing offerings.
In terms of how our national, community-driven provider directory works, it's the following. The Motherlode helps families find maternal care specialists in their area or online that meet their needs. Our goal is to create awareness of different support available to birthing people throughout the United States. We can actually help them find it. We include categories ranging from doulas to pelvic floor physical therapists to lactation consultants to mental health providers who focus on serving the perinatal population. Families can filter for things relevant to them, like virtual services or trauma-informed providers, and they can read detailed, contextualized reviews from other families (kind of like "Yelp for Moms").
5) How are you revamping your business model to fit with the current time?
Right now, parents, like everyone, are seeking community and solidarity, so we're seeing more and more interest in our directory of maternal wellness providers and our magazine as people seek virtual support. I'm proud that we're able to provide these things for free. From the very beginning, it's been important to us to help everyone to find the support they need. That's why our directory has been free for both families and providers from day one. Because we don't want to create another barrier for families who need help now. Or for providers who are often running small businesses. That's why we have decoupled the revenue-generating portion of our business from the information and access that is so essential.
Since the pandemic hit, we've expanded the categories in our maternal wellness directory to help moms find the support they need now. For example, we added birth centers to the directory and unveiled a partnership with the American Association of Birth Centers, acknowledging the growing interest we are seeing in the midwifery model of care and birthing options outside a hospital setting. We also added maternal mental health specialists — it's so important for moms to get support during this vulnerable time, and it's become clear that coronavirus is exacerbating risk factors for postpartum depression and anxiety.
6) What other services have you added during this time?
And most recently we've added a range of perinatal-certified fitness instructors. Also, resources and perinatal-focused nutritionists that help connect people with experts who will empower them. Across all categories in our directory, we let users filter for virtual resources and help them understand state licensing and in-network insurance offerings, which have rapidly changed in response to COVID-19. We're also doing more and more to bring our community together virtually and ease some of the burdens the pandemic is placing on expecting and new moms.
Throughout the pandemic, we've offered a number of new events online that get families the tools and support they need. Things such as access to pelvic floor physical therapists and lactation consultants and connections with others who are expecting or newly postpartum. This is also an especially stressful time for care providers — so many folks who do birth work or work with new parents are deeply passionate about providing support, but we need to make sure we support providers, too. We're working to do so by offering meditation classes specifically for them, with more plans in the works.
7) How has being indoors changed your work/life balance?
I think I now realize that work-life balance is a fiction. Work and life are a true balance now, with everything coexisting in this one space. Some days I feel super productive work-wise, and depleted personally; some days it's the opposite. And in some ways, realizing that striving for balance isn't really has almost been freeing. Recently, I like to embrace a block schedule to give my days some structure and create boundaries where there really are none. As an antidote to Zoom fatigue, I try to schedule meetings via phone. this way, I can take a walk while talking, where possible.
I've also had to be more intentional about my self-care, so I try to do a virtual Pilates class — this started as we were gearing up to launch fitness resources on our directory, which made it a little easier for me to justify to myself before it became part of my routine.
8) Give us a rundown of your current day to day.
I like to start my day with an iced coffee and then my son and I have breakfast together. I worked with a perinatal nutritionist before getting pregnant because as a vegetarian I would invariably turn to carbs and then lose energy. If I want to organize the night before, I make yogurt, granola and chia parfaits or peanut butter overnight oats. Then we read and play, and then I might do a virtual Pilates class or webinar or sit down to my computer. I'm at my most productive in the mornings, so I try to really focus from 9-11:30 or so, working on our directory, making product changes, or editing pieces for The Mothership.
Then we have lunch before his nap. I generally have calls and video meetings in the afternoons, which might span everything from fittings for our new products or chatting with providers or onboarding new ones. My son eats dinner pretty early, so I usually have a snack with him, do our bedtime routine, and then my husband and I will eat and catch up. We usually work after that, and I like to make sure I have an up-to-date to-do list. This way, I know what to anticipate for the day ahead.
During the day, my email inbox serves as a real-time update to that. I'm at the point in pregnancy where I have restless leg syndrome that can sometimes keep me up at night. This way, I usually try to fatigue my legs with some calf stretches on the stairs or by foam rolling. Before bed, I like to unwind with a book or podcast and a warm bath.
9) What advice do you have to business owners about adjusting to life during COVID-19?
It's OK to say no, or not right now. I've always believed in ruthlessly prioritizing. I think the pandemic almost demands that mindset, along with a lot of grace. This is an extraordinary and overwhelming time. Business growth may be slower — or faster — than anticipated. The thing is, so much of this year isn't what anyone anticipated and feels so outside our control. So, if you can just focus on the next necessary thing. Or the thing that feels good and right, I'd call that a win.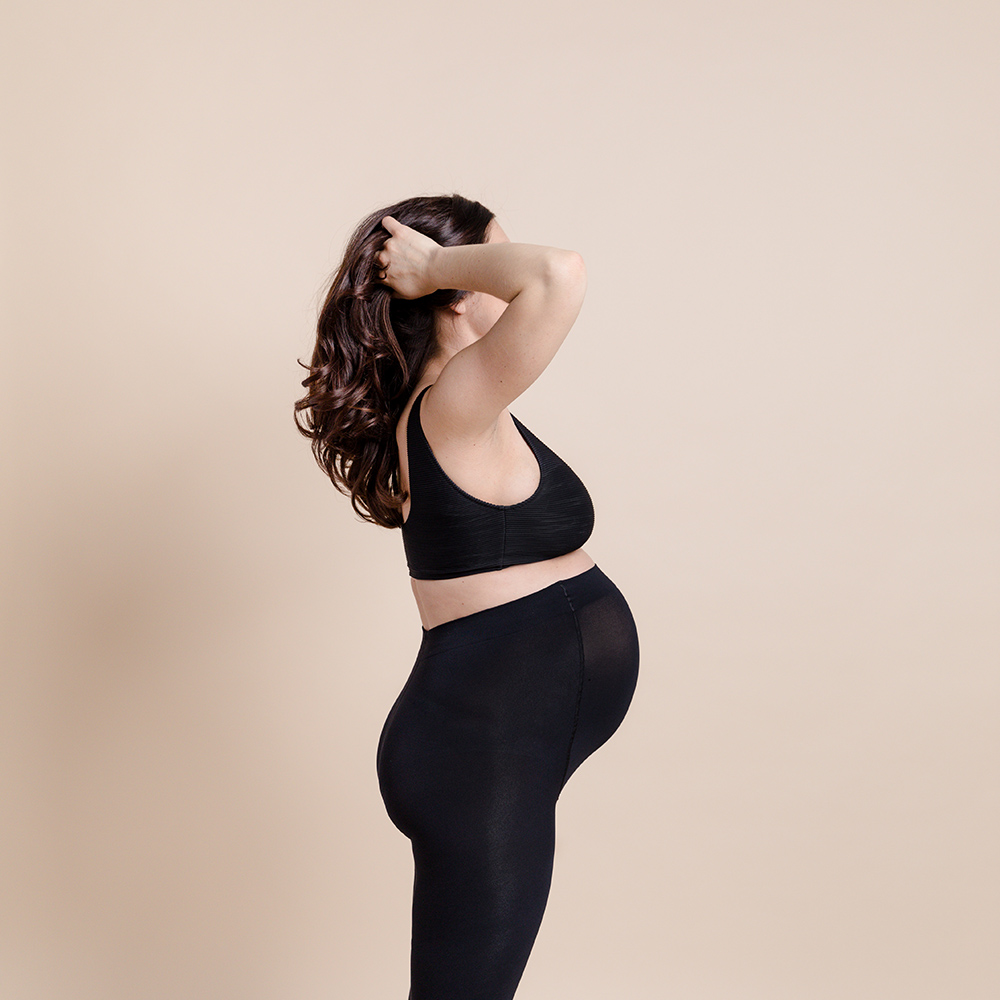 10) What do you hope the pandemic changes for the better?
It's hard to find the good news is something that's been so devastating. However, I see two rays of hope when it comes to access to care. In response to our collective need for social distance, many providers have been newly able and equipped to practice virtually. Many can practice across state lines; HIPAA enforcement can now easily facilitate email, phone, and video consults; and Medicaid and insurance companies are quickly approving new telehealth reimbursement categories, including physical therapy, mental health, and lactation counseling. These are game-changers.
Well before the pandemic, people's ability to get the support they needed was dependent on where they lived. Or how able they are to leave their homes. This is wrong. And although virtual visits are often not substitutes for in-person care, I'm still encouraged that this paradigm shift means more people may have access to support. These providers are often a lifeline and can make or break the transition to new motherhood. Many women are now able to access those providers virtually will have a lasting impact.
Motherhood is a physiological transformation. The evidence is clear that women who have better support before, during, and after birth do better.
11) What is next for Motherfigure?
We're working on a companion to our newly-launched pregnancy and lactation medication database designed to help people with questions around self-care, and I'm also super excited about a new product that will help pumping parents!