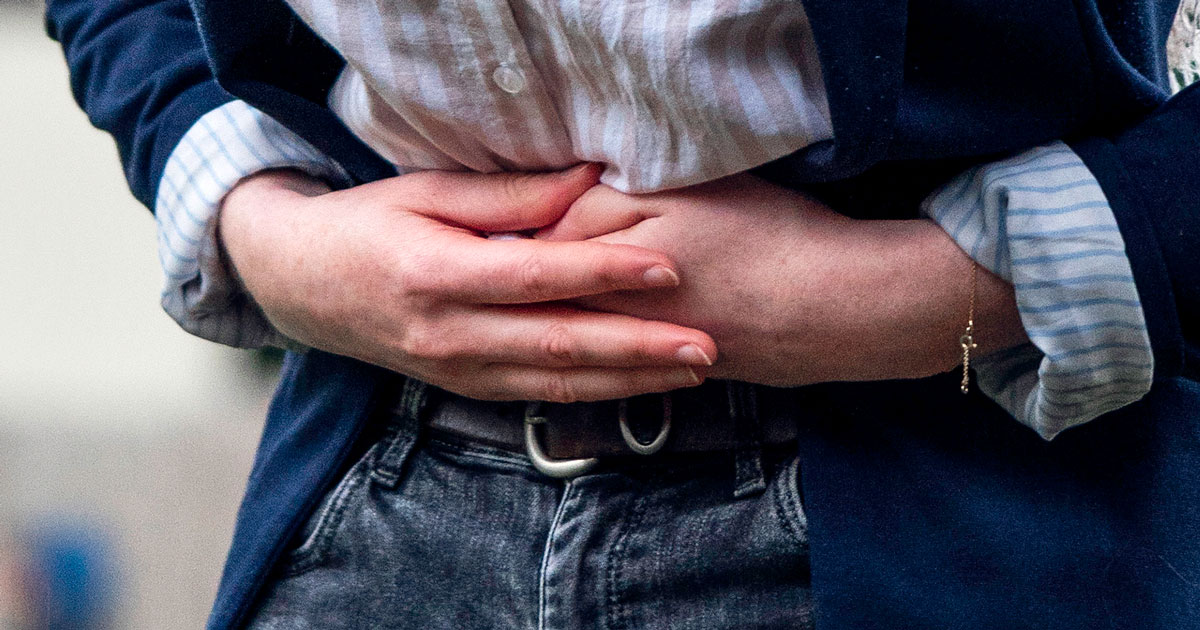 Two surgeries in one day. Thanks to Mission Health's commitment to bring world-class technology to the people of western North Carolina, 74-year-old Alice McLaughlin, a retired blanket mill worker who lives in Swannanoa and is the caregiver to her 47-year-old son who was paralyzed in a car accident, only spent one night recovering in the hospital. And, she is doing fine.
A Hernia the Size of a Basketball
McLaughlin went to the hospital because she was bleeding heavily. A biopsy revealed she had cancer.
"The reason why I had the hernia surgery is because I had to go to the hospital because I had cancer," said McLaughlin.
While at Hope Women's Cancer Center, her physician recommended that she see Sean O'Connor, MD, a general surgeon who specializes in minimally invasive surgeries, about her hernia, which was about the size of a basketball.
"I had both surgeries done at the same time. And, both of them were done with robots," said McLaughlin. "Amy Alexander did my cancer surgery. And, Dr. O'Connor did my hernia surgery."
The Benefits of Robotic Surgery
In the last five years, robotic surgery has made it possible to fix these types of large hernias. "It was a large hernia," said Dr. O'Connor. "Previously, the only way to fix a hernia like that would be with a big open incision and a long hospital stay."
Robotic surgery allowed for two surgeons with different specialties to perform two different surgeries on the same patient on the same day. "We were able to coordinate cases, which saved her an extra operation," said Dr. O'Connor. "In the old days, she would have to have a hysterectomy and then wait a couple of months to have her hernia surgery. Now, we're able to knock out the surgeries in one fell swoop, and she went home the next day."
Robotic surgery produces little scarring for the patient. For the hysterectomy, the machine's surgical instruments created five small holes through McLaughlin's skin. The hernia surgery required four tiny holes. "That's way better than having a big mid-line incision from stem to stern," said Dr. O'Connor. "And, we find that the wounds heal up beautifully. A lot of times, they hardly even notice them."
"The surgeries left these things, like little pin holes. And, they put tape on them," said McLaughlin. "It's just little tiny scars, probably not even half of an inch wide."
Both of McLaughlin's surgeries were over by 10 pm. She went home early the next morning. Though she had been prescribed medication, McLaughlin didn't have much pain. She took Advil when the pain bothered her. Except for heavy lifting, she was pretty much back to her normal routine two weeks after the surgery.
Striving for Excellence
Mission Health is striving for excellence for the residents of western North Carolina. The healthcare system accomplishes this by offering the kind of complex robotic surgery to McLaughlin to everyone in the community.
As McLaughlin's experience demonstrates, collaboration and preoperative planning are major elements of the program. "The big picture here is that I think she was definitely a success story with robotic hernia repair, collaboration with other services, and getting her out of the hospital quickly, even with a difficult situation," said Dr. O'Connor. "The bigger picture here is being able to broaden this out and to study it, and dream up the next cutting-edge procedure that's five and ten years down the road. That's our goal here."
Excellence means being able to provide access to cutting-edge technology like minimally invasive hernia surgeries for people like McLaughlin when they need it most. "It was a good experience for me. I was having a lot of pain before I went to the hospital," said McLaughlin. "After my surgery was over with, no pain. I would do the robot again. That would be the way I'd go if I had to do it again."
To find a general surgeon at Mission Surgery who specializes in the treatment of hernias, call 828-252-3366.
Sign up for the latest in health and wellness, news and updates.