Topline
Officials at the Department of Health and Human Services tried to silence Centers for Disease Control staffers and question their research amid months of clashes between the CDC and the Trump administration, emails obtained by the New York Times show.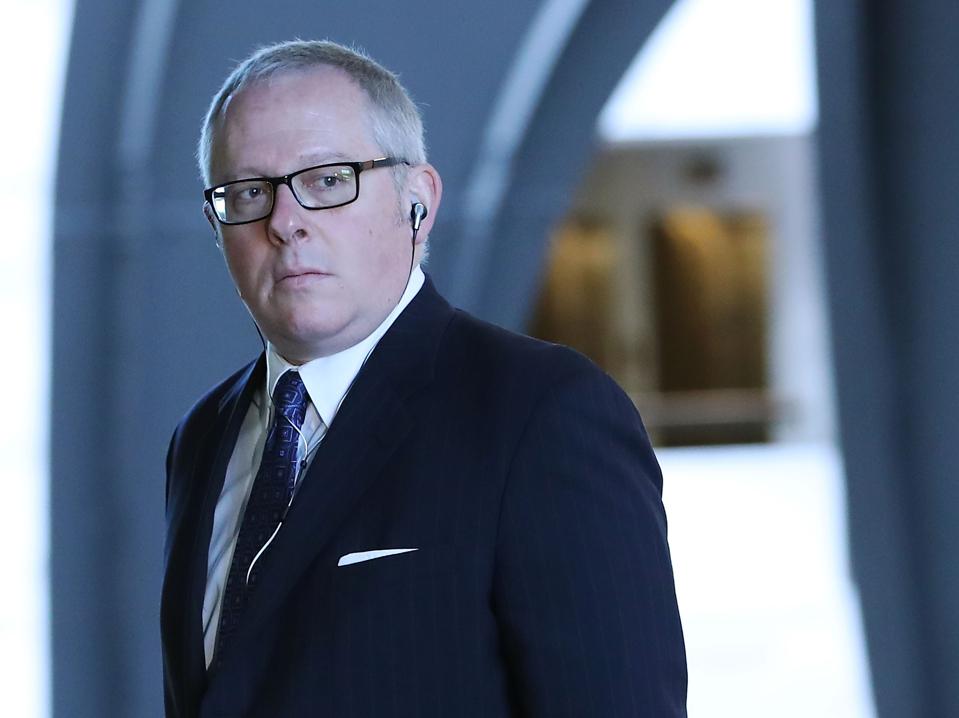 Key Facts
Paul Alexander, an HHS scientific adviser who the department said was leaving this week, criticized CDC Deputy Director Anne Schuchat over an interview she did in June in which she said there is "way too much virus across the country" and recommended mask-wearing.
Alexander wrote in a two-page critique of her interview that Schuchat's "aim is to embarrass the president" and incorrectly claimed she was wrong about coronavirus risks, writing "the risk of death in children 0-19 years of age is basically 0 (zero) … PERIOD … she has lied."
Alexander called Schuchat "duplicitous" in an email to top HHS spokesperson Michael Caputo and asked him to "remind" her that during the swine flu outbreak in 2009, thousands of Americans had died "under her work."
Other emails show Caputo repeatedly scolded CDC communications staff, often including CDC Director Robert Redfield, in disputes about media interviews.
Caputo went on leave from the department this week, days after he lambasted CDC scientists in a bizarre Facebook video.
In the months leading up to their exits, Caputo and Alexander reportedly routinely worked to revise and delay the CDCs Morbidity and Mortality Weekly Reports to make the administration's pandemic response look better.
Key Background
There has been friction between the CDC and the White House for months. This week, Trump called out congressional testimony Redfield gave in which he praised masks and said a vaccine might not be widely available to the public until the middle of 2021. "I think he made a mistake when he said that," Trump told reporters, saying a vaccine will go "to the general public immediately" and "under no circumstance will it be as late as the doctor said."
Further Reading
Emails Detail Effort to Silence C.D.C and Question Its Science (New York Times)
Trump Says His CDC Director Is 'Confused' And 'Incorrect' On Vaccine, Masks (Forbes)
Despite Trump Claims, CDC Says Vaccine Won't Be Widely Available Until Late 2021 (Forbes)
Full coverage and live updates on the Coronavirus