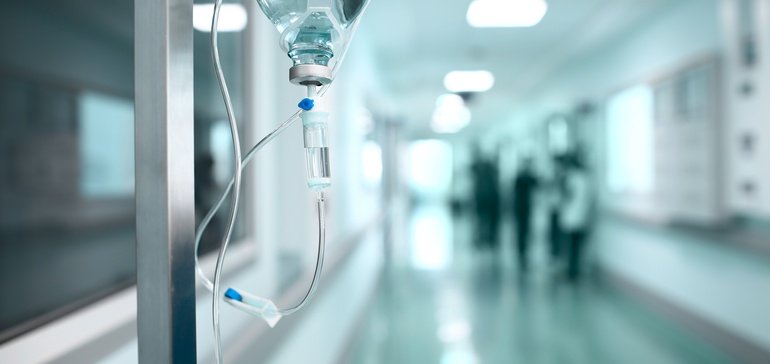 Dive Brief:
Dallas-based Tenet told investors Tuesday patient volumes at its hospitals have dramatically ramped back up following steep declines throughout March and April. Hospital surgeries, which were down 55% in April compared to pre-COVID-19 levels, returned to about 95% pre-COVID levels during the first half of June.
Recovery efforts include securing personal protective equipment with reliable suppliers, in-house COVID-19 testing and marketing to reassure patients facilities are safe. The for-profit chain said it has nearly $ 2.7 billion in excess cash and it had not tapped a $ 1.9 billion credit line.
COO Saum Sutaria said early surges in markets such as Massachusetts and Michigan allowed the chain to figure out how to manage COVID-19 patients in a "manner where we don't impact the rest of the hospital," as new hotspots emerge.
Dive Insight:
While COVID-19 cases continue declining in states like New York and New Jersey, new hotspots are emerging in southern regions largely spared from the first waves.
As of Tuesday, new COVID-19 cases compared to seven days prior grew 21% in Arizona and 26% in Texas, according to the DOMO coronavirus tracker, which collects data from the World Health Organization, Centers for Disease Control and Prevention and Johns Hopkins University.
New cases in Florida more than doubled over the seven-day period.
That poses a challenge for hospital operators with major footprints in regions with surging cases, such as Dallas-based Tenet. The for-profit chain operates 65 hospitals across nine states: Arizona, Texas, California, Michigan, Florida, Massachusetts, South Carolina, Alabama and Tennessee.
Tenet has eight hospitals in Arizona, 10 in Florida and 13 in Texas, a spokesperson told Healthcare Dive.
Still, the chain doesn't seem to be feeling the impact as of yet.
In Arizona, "we're busy with COVID but we're not overwhelmed with COVID," Sutaria said. "We continue to do very well on the elective side in Arizona and are managing those two tracks in parallel right now. We've put a lot of focus on COVID care zones being separate from COVID safe zones."
Arizona, Texas and Florida reopened their economies in early and mid-May, around the same time Tenet reported its first quarter earnings. Patient volumes overall took a massive hit during the first three months of this year, especially in March following the cancellation of elective surgeries.
CEO Ron Rittenmeyer said during the May 5 earnings call the chain started to resume elective procedures and reopen facilities based on varying local guidance, as it eyed May as the "beginning of the recovery."
Tenet received $ 517 million from the Coronavirus Aid Relief and Economic Security Act in April, about 2.8% of its 2019 revenue.
During Tuesday's call, executives said Tenet received $ 172 million in additional grants Friday for safety net hospitals, putting its total at $ 689 million in funding it doesn't have to pay back. It also received $ 1.5 billion of Medicare advances to be repaid by early April 2021.
In April, the hospital chain furloughed about 10% of its nearly 113,000 person workforce. A spokesperson declined to say when the furloughs will end, but told Healthcare Dive it's bringing back staff in certain areas to match patient demand.
During Tuesday's call, Rittenmeyer said the chain is currently matching demand curves in different markets "so that we did not add staff too early or too late."