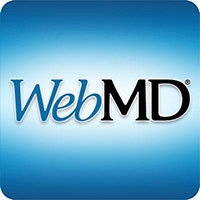 SOURCES:
Julie Rickard, CEO, National Center for Suicide Survivors, Wenatchee, WA.
American Association for Marriage and Family Therapy: "Suicide in the Elderly."
Jerry Reed, PhD, senior vice president for practice leadership, Education Development Center, Washington, DC.
Marilyn Mendoza, PhD, clinical psychologist, clinical instructor, Tulane University Medical School, New Orleans, LA.
Clinical Interventions in Aging: "Suicide in older adults: current perspectives."
U.S. Department of Health and Human Services: "Depression and Older Adults: Key Issues."
National Institute on Aging: "Depression and Older Adults."
British Journal of Psychiatry: "Suicide among the elderly: the long-term impact of a telephone support and assessment intervention in northern Italy."
National Suicide Prevention Lifeline.
Institute on Aging: "Friendship Line."
Crisis Text Line.
AARP Foundation: "Connect 2 Affect."
Meals on Wheels America.