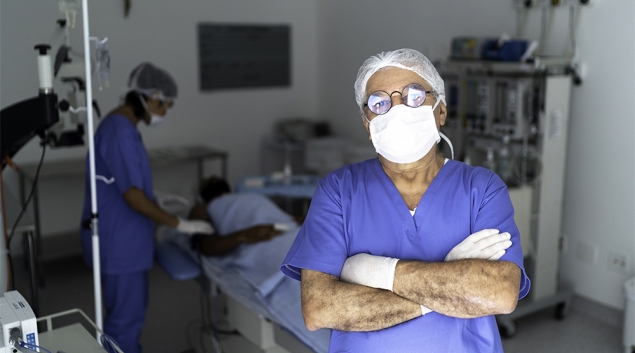 Two Democratic members of the Senate and House Armed Services Committees are formally requesting that the Department of Defense Inspector General investigate reports that the Pentagon redirected hundreds of millions of dollars meant for COVID-19 response to defense contractors for "jet engine parts, body armor and dress uniforms," according to the letter.
United States Senator Elizabeth Warren, (D-Mass.), a member of the Senate Armed Services Committee and Rep. Ro Khanna (D-Calif.), a member of the House Armed Services and Oversight and Reform Committees, sent the letter dated September 25 to Sean O'Donnell, Acting Inspector General, Department of Defense.
They requested O'Donnell to investigate reports that the Pentagon redirected funds from the Defense Production Act meant for COVID-19 response to defense contractors for unrelated parts and equipment, a move that could be illegal, the lawmakers said.
Congress allocated $ 1 billion in funds under the Coronavirus, Aid, Relief, and Economic Security Act for DoD to manufacture personal protective equipment and other supplies.
Not only did DoD reportedly redirect the vast majority of these funds to defense contractors for projects unrelated to combating the pandemic, some defense firms effectively received a double bailout because government data shows they also received loans through the Paycheck Protection Program, a relief program meant for struggling small businesses, according to the letter.
WHY THIS MATTERS
Throughout the pandemic, many providers have dealt with shortages of personal protection equipment and negative margins.
Providers have received $ 50 billion and more in targeted relief from the $ 100 billion appropriation in the CARES Act and $ 75 billion from the Paycheck Protection Program.
Hospitals also received accelerated and advance funds, which are loans they are required to pay back. Many providers continue to face large revenue shortfalls due to COVID-19.
States need $ 6 billion to distribute COVID-19 vaccines to Americans and hospitals continue to endure a shortage of N95 masks, the letter states, indicating the funds that went to the DoD are needed elsewhere.
THE LARGER TREND
The lawmakers base their request, at least in part, on newspaper reports showing that an overwhelming majority of funds had nothing to do with production of medical equipment or addressing the nation's supply shortages due to the COVID-10 pandemic.
Warren and colleagues previously questioned the DoD on what Warren said was its slow and disjointed response to the coronavirus outbreak.
ON THE RECORD
"Instead of addressing the urgent needs of a pandemic that has killed over 200,000 Americans, it appears DoD used taxpayer money meant to protect lives from COVID-19 to pad the pockets of defense contractors," wrote the lawmakers. "The reported misuse by DoD of federal funds … is inconsistent with the will of Congress and may be illegal."
Twitter: @SusanJMorse
Email the writer: susan.morse@himssmedia.com