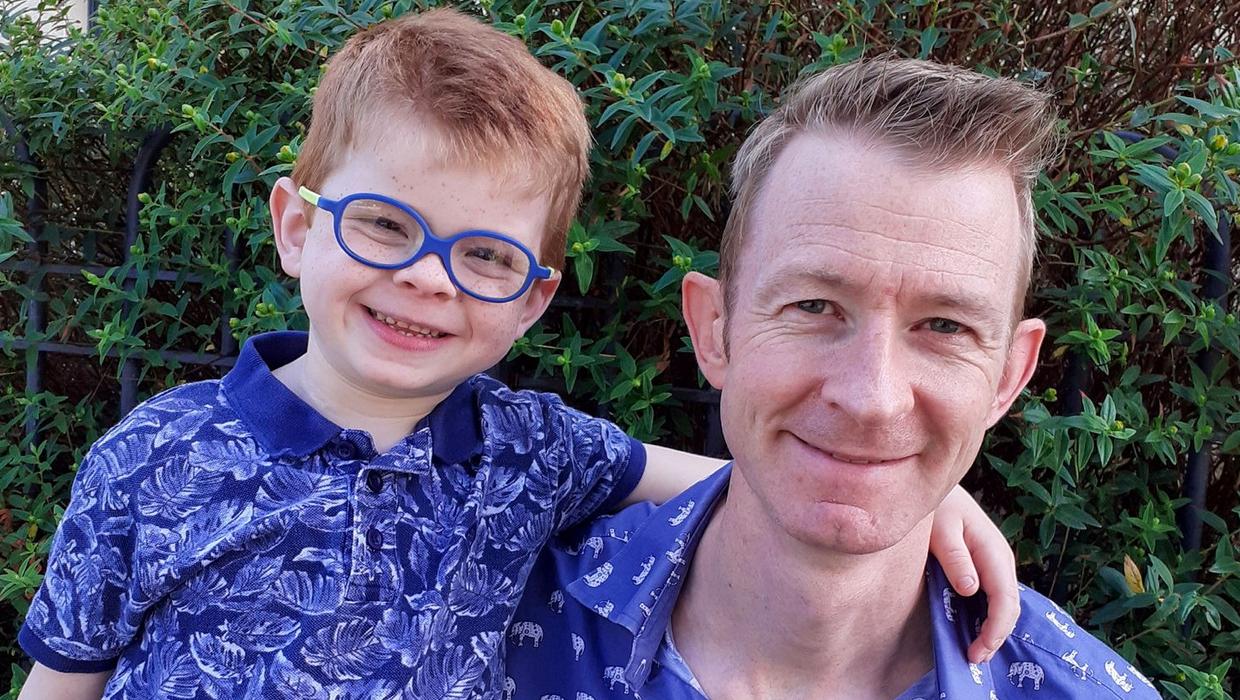 Father's Day this year will be extra special for dad Ivan Kinahan as it marks just over a year since he donated a kidney to his son Sam (6).
Sam, from Baldoyle in Dublin, had been on dialysis since he was four months old and family life has changed dramatically since the transplant.
Ivan said he had never regretted his decision and would encourage people to consider organ donation.
Mum Chloe said: "Life has transformed hugely. Sam used to attend hospital three times a week for three hours, every single week whether it was Christmas time, birthdays, you name it. You can't take time off from dialysis.
"Since getting the kidney, these visits have slowed down considerably and we are now at a point where we only attend for review once every six weeks. In 2018 he attended Temple Street 159 times, in 2019 he attended 105 times and up to June this year, he has attended nine times. It is amazing."
Before the transplant, Sam was unable to go swimming because of his dialysis line.
Chloe said: "He started swimming lessons in February and loved the water but unfortunately Covid curtailed that for a short time. We can't wait to get him back swimming."
His diet had been limited but now at family meal time, which includes sister Ali (9), she said: "It's a joy to watch him eat and inhale the smells of foods he never had."
Father's Day last year was tough for both Ivan and Sam.
"[Father's Day] last year, Ivan was just home from hospital and really feeling the effects of a major surgery and still quite unwell," said Chloe.
"The first nine or 10 days post-transplant for Sam were challenging also.
"This year, we will be able to savour the day and the amazing life-saving gift that Ivan has given to Sam."
Sam was diagnosed with a rare kidney condition, posterior urethral valve, before he was born.
Ivan said: "I felt both lucky to have been such a close match and also privileged to be able to help him in a way I could only have dreamed to be possible in the early days of his diagnosis.
"It was always my hope to be able to help Sam in this way, but at times it seemed such a long way off. Even though the early days after transplant were tough, I've never regretted it for a second and would urge anyone considering organ donation to embrace the gift we all have within us."
The family will take part in the Irish Kidney Association's Virtual Run for Life this month.
Irish Independent